Why Isn't My Bearded Dragon Eating?
Bearded dragons are one of the most popular reptilian pets, with their captivating personalities and socializing needs. However, if your bearded dragon suddenly stops eating, it can be concerning for their health. Here are some common reasons why your dragon may not be consuming its food:
Illness
If your dragon isn't feeling well, it can be just as uninterested in eating as a human would be. Some signs of illness include listlessness, decrease in energy, and the lack of interest in food or interacting with you. It's important to seek medical attention to determine if your dragon is unwell, and to make sure there are not any underlying conditions that could be causing them to feel uncomfortable.
Stress
Sometimes, a stressful experience can cause a bearded dragon to go off its feed. This can be especially true for juveniles, who can be particularly sensitive to changes in their environment. Be sure to provide them with a secure, warm habitat and provide plenty of places for them to hide and feel safe.
Over Hunger
If your dragon has been accustomed to you providing them with more food than they need, they may become full quickly and not have a desire to eat anymore. To avoid this, be sure to provide smaller, more frequent meals. Also, try to keep up with their growth rate so as not to overfeed them.
Improper Nutrition
In order to have a healthy, happy dragon, proper nutrition is key. A diet that is too high in proteins and fats can lead to health issues down the line. A good rule of thumb is to feed a juvenile dragon mostly insect-based foods, and a mature dragon should be a balanced combination of leafy greens and lean proteins.
Tips for Getting Your Bearded Dragon Eating Again
Check for illness: As mentioned above, if there are any signs of illness, it's best to seek medical advice.
Provide the proper nutrition: A balanced diet is the key ingredient for a healthy, active reptilian pet.
Reduce stress in the habitat: Be sure the habitat is secure, warm, with plenty of hiding spots for the dragon.
Vary their meals: Offering variety of fruits and insects to your bearded dragon can help make mealtime more interesting.
If, after trying these tips, your dragon is still not interested in eating, it may be time to seek medical attention. While it can be concerning when any pet isn't consuming their food, with these tips you can get your dragon back to its usual appetite.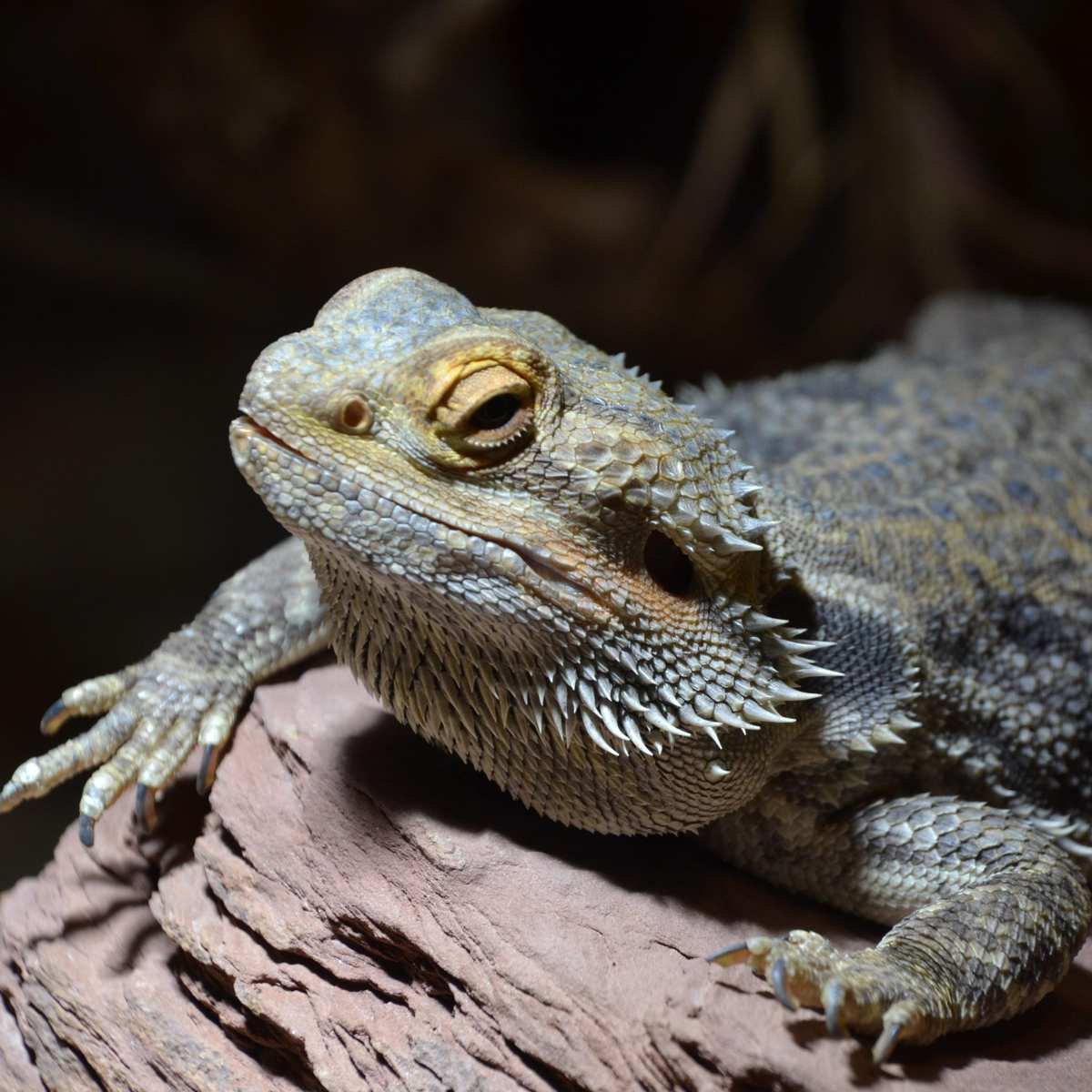 Why is my bearded dragon not interested in food?
There are a number of potential reasons why your bearded dragon may not be interested in food, including health issues, stress, incorrect temperature or humidity levels, diet, or even simply boredom. If your bearded dragon does not appear to be interested in food, it is important to talk to an experienced reptile veterinarian for an assessment and treatment plan.

Why is my bearded dragon not eating its food?
There can be a variety of reasons why a bearded dragon may not be eating its food. These can include that the food is not the right size, not the right temperature, not the right type, they may be stressed, they may be sick, or they may not be getting enough daylight hours. If a bearded dragon is not eating its food, it is important to contact a veterinarian to determine the cause and create a plan to address it.